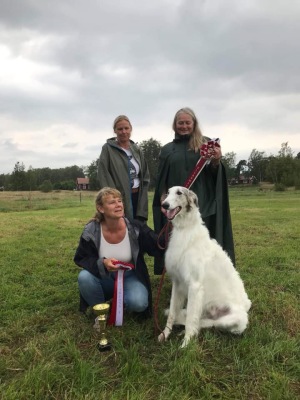 Swedish Borzoi Club Championship. Uppsala, SE.
Judges: Susann Leifors & Susanne Holmström.

Iorek's Let Me Entertain You won Best in Field and thus he is the CLUBMASTER of 2019! He had the highest score of all competing dogs, from both novice and license class.
Huge congratulations to Annelie and Christer Gauffin, Zobbraz Borzoi!